USABS 2022 2023 SEASON RECAP
USABS 2022/2023 SEASON RECAP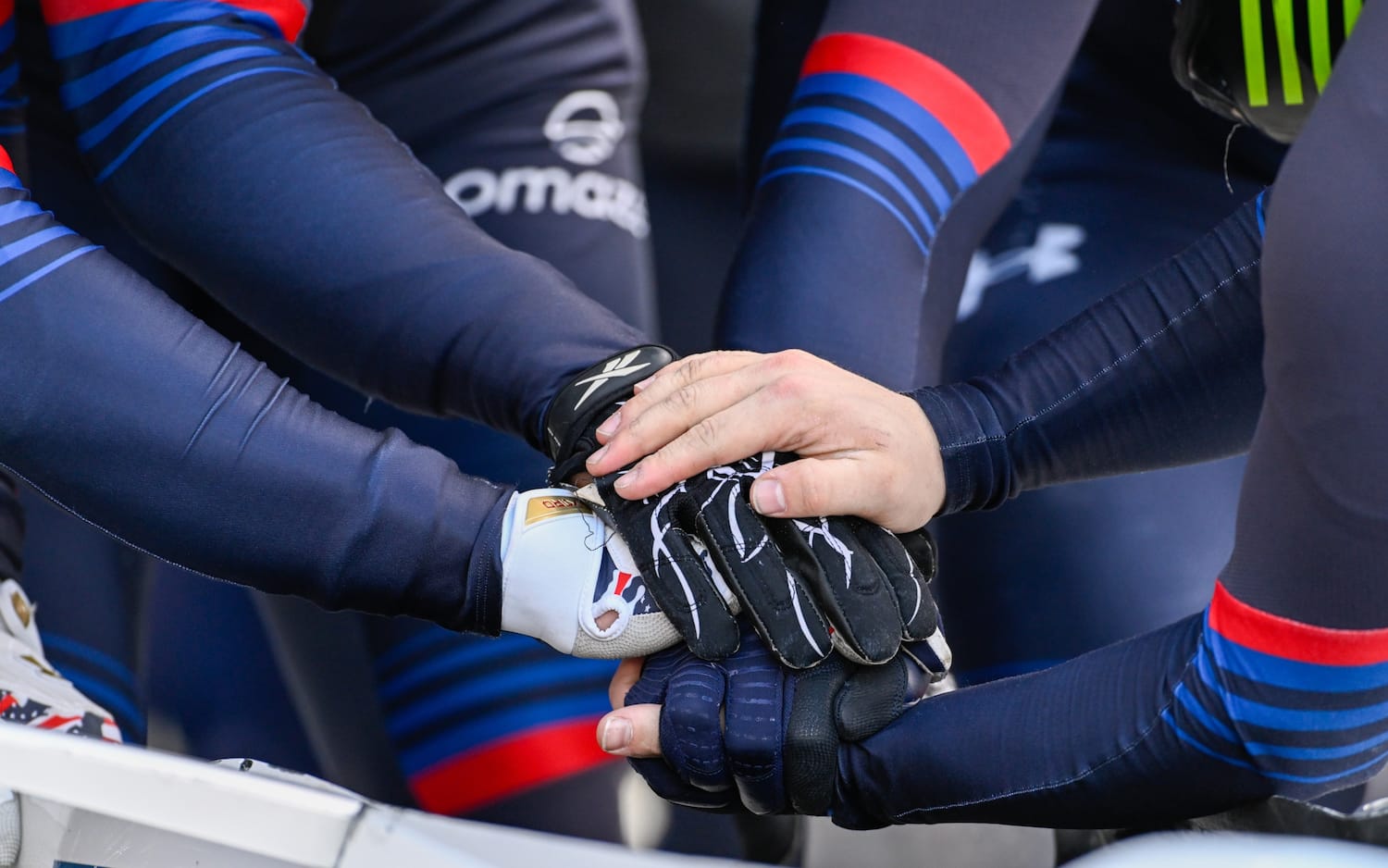 Photo Credit: Viesturs Lacis
With the 2022/2023 sliding season officially finished, here is a recap of some of the incredible accomplishments of USA Bobsled and Skeleton athletes this year:
In the World Cup competitions, USABS had 16 top-three finishes and 25 top-six finishes. Additionally, Kaillie Humphries finished first overall in the IBSF rankings in Women's Monobob and earned her 100th top-three finish in a major international bobsled competition.
During the World Championships and Para Sport World Championships, the team earned 3 top-six medals. The World Push Championships won 12 top-six medals for the US.
In the Para Bobsled competitions, USABS had 11 top-six finishes. In the North American Cup (NAC), the team had a staggering 69 top-6 finishes. In the European Cup (EC), there were 12 top-six finishes. Lastly, in the Intercontinental Cup (ICC) competitions, USABS has 7 top-six finishes.
USABS' accomplishments extended off the ice, as well; in March 2023, Citizen Athlete, a documentary-style film following Humphries, Aja Evans, Elana Meyers Taylor, and many other members of the US Women's National Bobsled Team on their journey to the 2022 Olympic Games, won "Best Action Sports Film" at the Mammoth Film Festival.
"The year after the Olympic Games, you never really know who will be returning and who is considering retirement. This season, the team not only performed well at the top level, winning several World Championships medals, but we made significant progress in gaining experience in North American and Europe Cup competitions. After we debrief from the year, we will turn our focus to the next season. The 2026 Winter Olympic Games is around the corner and we still have much to achieve. " Aron McGuire, CEO of USABS, shared.
"There was a lot of positive progress through the team this season. Many personal bests, and some first-time World Cup medals. We also saw where there is a lot of opportunity for growth going forward. We'll look to continue to build upon this season as we head through the quad, towards 2026," Matt Antoine, Skeleton Head Coach shared.
"The 2022-23 season started as expected with a high level of uncertainty following the Olympic Games with questions around returning athletes and coaches. Some of our top athletes took time off this year making way for newer athletes to join the National team and others to transition from brakemen to pilots. The start of training brought many challenges as we were down to two veteran pilots from the games, but the new pilots were dedicated and determined to be competitive, making our World Cup and NAC tours successful, rounding out with the overall World Cup and North Americans Cup titles, numerous World Cup and NAC podium finishes, challenging World Cup debuts on some of the hardest tracks, and a consistent stream of personal bests. We couldn't have asked any more of our team and coaching staff who pulled together to continue to represent TEAM USA as a solid world competitor in the sport of bobsled. As the long season comes to an end the athletes will take advantage of some much-needed recovery time while coaches and staff reflect on how we can learn from this past season's successes and failures as our preparation for next year begins," Brian Shimer, Bobsled Head Coach, shared.
Next on the schedule for USABS is the annual Team Camp coming up in June.
For media inquiries, please contact USABS' Digital Media & Communications Manager Abby Slenker at abby.slenker@usabs.com.
###
About USA Bobsled/Skeleton
USA Bobsled/Skeleton (USABS), based in Lake Placid, N.Y., is the national governing body for the sports of bobsled and skeleton in the United States. For more information, please visit the USABS website at www.usabs.com. Individuals interested in becoming a bobsled or skeleton athlete can visit www.usabobsledskeleton.com.